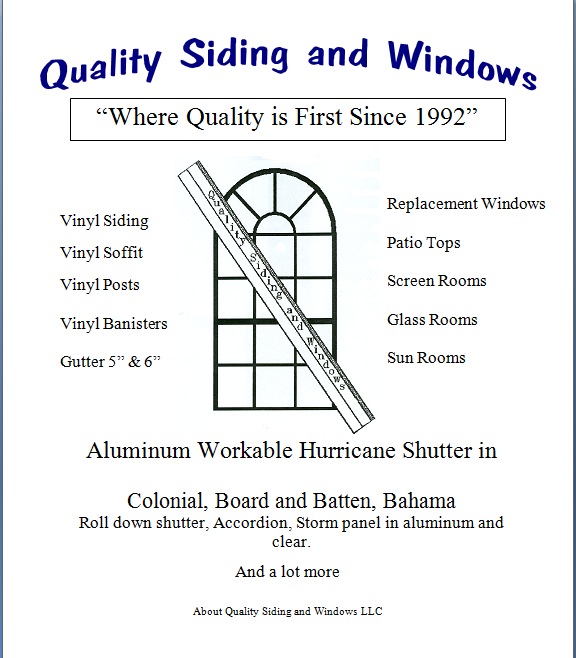 Quality Siding and Windows LLC is a locally owned and operated company specializing in siding installation, window replacement, patio covers, room enclosures and hurricane protection.

We are located at 1417 Hwy. 20 in Thibodaux, La.

Jeffery Dempster started the business in 1989. After a few years of installing vinyl siding and soffit for friends and family, he decided to start his own business. In 1992, Jeffrey began his company installing siding under the name Quality Siding. In 2005, the company expanded and began installing windows under the name Quality Siding and Windows. Since the company was founded in 1992, Jeffrey has stood by using quality products and ensuring that every installation is held to high standards. His motto, "Quality is First," has helped the company stay in business for over 20 years.